In our fast-past internet-connected world content marketing is critical to sales success, especially where the buyer journey is protracted or there are long sales cycles.
WHY CONTENT MARKETING IS IMPORTANT
Most people aren't ready to buy immediately – 97% of them, in fact. They may come across your product, service or offer, and they even may be interested in it, but for one reason or another, they're just not ready to buy right then and there.
Having piqued their interest, though, it's important to keep building trust and credibility with them by offering interesting and educational content, and by providing value throughout their buyer journey.
It's also vital to keep educating your existing customers by offering further services and advising how your higher value solutions or products could better serve them.
Producing unique content can be challenging for many reasons, including:
it's time-consuming. It usually needs input from content matter experts, which takes these valuable people away from their core roles. Either they have to write the content themselves, or they have to brief a copy writer, and then fact-check and edit this copy
it's expensive due to the process outlined above
it needs consistency. A content strategy requires content to be delivered constantly and consistently for it to work effectively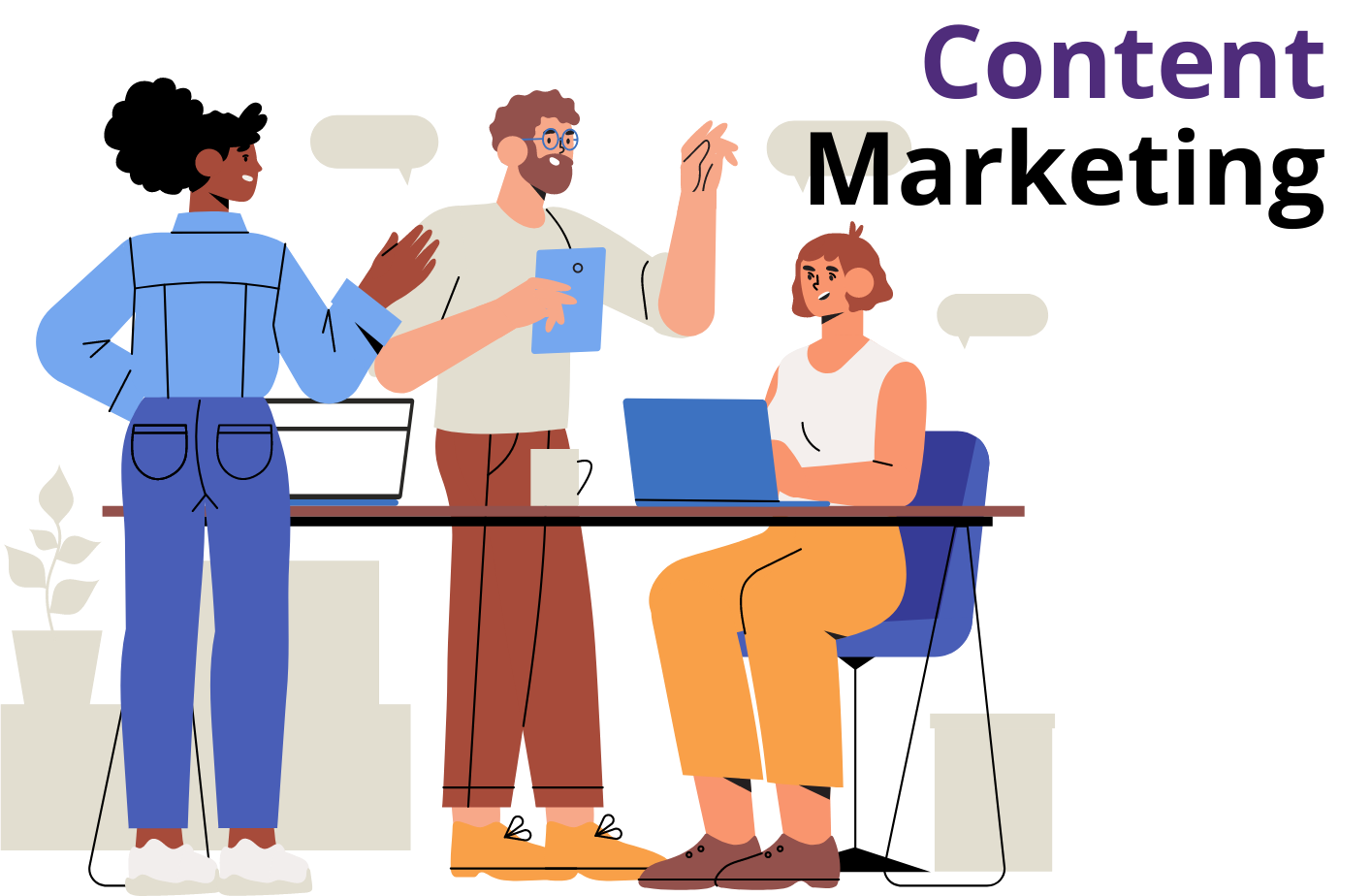 OUR SOLUTION TO THIS CHALLENGE
At Kvell we've spent a lot of time thinking about ways to manage these challenges, and we've come up with a very cost-effective solution. Our campaign managers are trained to find content that has already been written and published: articles and videos that will resonate with your audiences and position you as experts on social media, email and other media.
We write an introduction to this content in your voice, and make daily posts on your social media for you. We can also selectively email some of the content as educational pieces weekly or bi-monthly.
Doing this for our clients saves them a massive amount of time.
You'll enjoy other benefits from this service, including:
it's consistent – posts on LinkedIn, Facebook, Twitter, Instagram and other social media, wherever you want them at the frequency you prefer
it's cost-effective – because of the process we've developed, this service is surprisingly affordable
it positions you as an expert in your field by using your social media accounts to recommend carefully selected content to your followers.
We have a special offer for new clients – we'll supply 3 free posts for $1! Give our service a try while this offer remains open by clicking here.